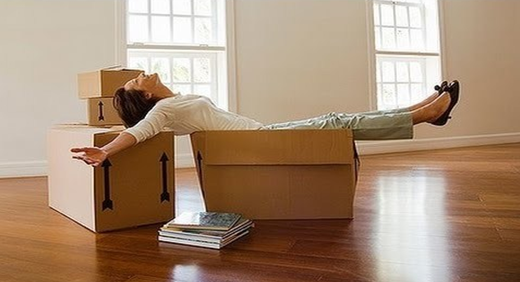 A move in summer seems to be the optimal time for many people to tow furniture and moving boxes. Most Indian like to organize their move in the months of June to August. Of course, there are advantages and disadvantages or things that can thoroughly spoil this event when you move in the hot season.
However, if you consider the following points in advance, you can fix your desired date without much worries and look forward to your move.
Moving companies have a lot to do – secure your preferred date in advance!
Summer is the most popular season for most Indian for a move.
The usually good weather and the school holidays are for many a powerful argument for a change of residence between June and August.
Are you planning to seek professional help from a packers and movers company? Do you want to do little or nothing yourself on this day? Then we advise you to get a quote early from several moving companies. The desired move date should then be booked promptly, as the dates of the Packers and movers ( TrueMovers ) companies in the summer months are much sought after.
A forward planning and an early appointment are therefore particularly important when moving in the summer.
Schedule your move to during the week
Plan your move, whether summer or winter, rather not on a weekend or public holiday. These are the most popular days for private as well as for company relocations. Rather choose an ordinary day of the week for the move.
Especially at the coveted, well-rated moving companies, the weekends are usually booked first and the search for alternative Packers and movers ( TrueMovers ) helpers could also make it difficult.
The best time for a move is from experience a Tuesday or Wednesday. It may even be possible to negotiate a cheaper price with the Packers and movers ( TrueMovers ) company these days – because these days are usually not booked as often.
The move date should not be at the beginning or the end of the month
Of course it is obvious in most tenancies to plan the move at the beginning or end of the month. It would be better, however, not to put your move around the first.
Especially in the summer months, the appointments at the beginning or end of the month are in great demand, as often a tenancy replaces the other, so no double rental payments must be accepted.
So if you are flexible in choosing the date of your move, a mid-month move is the best option for you.
Have water ready for the relocation helpers and everyone involved
Even though the employees and helpers of a professional Packers and movers ( TrueMovers ) company usually get enough water from their employer, it cannot be harmful in summer, especially if you also have some drinks ready. Surely you will not miss the fact that the X-th book box or the bulky living room cabinet will cause one or two helpers to work up a sweat. Make sure that everyone involved, whether professionals or friends, regularly stop drinking, nobody would like to get circulatory problems just because it is too hot outside.
Certainly, one or the other helpers will then gladly declare themselves ready to accept one or the other favor in addition.
Relocation helpers drink a lot of water during the move
To prevent fatigue and headaches, drinking plenty of water during exercise in the summer is essential.
Sun protection – Do not underestimate the sunshine
Our experience has shown that almost all of our customers forget the following point in their relocation planning.
Most people will not think of it directly, but you should also pay attention to adequate sun protection when moving.
An appropriate sunscreen with a high SPF and a headgear are vitally important to protect you and your helpers from sunburn or even a sunstroke. Unprotected, the skin and body may be damaged and you would spend the first day in the new apartment immediately with a sunburn, headache and nausea. The danger of future skin cancer also increases with every sunburn!
Give children and animals a nice day to move
Every move means stress, not only for you, but also for your children and pets.
This is especially true for relocations in the hot months.
Taking good care of your children and pets with friends or family in good time means you do not have to worry about relocating and your children and pets will be well looked after, even in hot weather.
If a third-party care is not possible or desired, they plan sufficient rest and allow in the old as well as the new apartment a quiet retreat for children or animals.
For example, an already completely cleared room with a mattress or blanket and a few toys or for pets with transport boxes, toys and food has proved its worth.
Prepare for indoor plants and electronics
Most everyday objects are not very sensitive to heat. Some are sensitive to light and heat, which is why you have to take special care of them.
This includes, for example, the electronics. This does not always tolerate high temperatures and direct sunlight can even be dangerous and cause considerable damage.
The corresponding bags or boxes should therefore not be exposed to direct sunlight for long. The transport in the moving car, on the other hand, usually poses no problems.
Your houseplants should be watered for the last time the day before, so that they do not dry out too quickly when exposed to high temperatures. In addition, it is recommended to pull a plastic bag over the pot with the earth and close. This also ensures that their plants do not dry out.
Protect furniture and fabrics from fading
Photosensitive furniture or fabrics may fade or warp in the midday heat. It is particularly annoying when the furniture and fabrics are only half covered and forms a shadow by fading.
A good planning for the rapid Packers and movers ( TrueMovers ) of these sensitive equipment and furniture certainly helps here, as well as simple ceilings to cover.
Switch off fridge and freezer as late as possible
Also on the day before the move (if possible) you should take care of your fridge and the freezer. Sort out what you no longer need or do not want to take with you. For everything else, prepare a cooler that you can fill the next day as soon as you need to transport the refrigerator. So you can give everything back directly in the new apartment.
The easiest way, however, is to transport an empty refrigerator and buy fresh food.
Best moving weather in summer? Plan bad weather days!
Although the streets rarely conquer in summer, a move in the summer still hides its pitfalls.
Unfortunately you have to cope with the weather extremes in the summer, especially extreme heat or sudden violent thunderstorms with rain or hail.
Not infrequently, delays must therefore also be planned for the relocation planning, even if the weather is actually stable.
When moving with a rented truck, take more time
If you plan the move yourself, with relocation helpers and a rented truck, the same rules apply as before.
But since most people rarely drive trucks and are unfamiliar with them, you should exercise more caution in road traffic so as not to endanger yourself and others unnecessarily. Maybe you have someone in the circle of acquaintances who agrees to help you out as a driver. Even when booking the truck you should not short of the time in which the car is rented.
A possible time pressure could otherwise be dangerous.
Moving with Packers and movers ( TrueMovers ) company
Mostly moving in the summer will be much easier for you with a moving company.
The employees of the moving company are familiar with the precautions and the necessary protection of your furniture and cardboard boxes even in high heat and know what to look for.
Delays caused by bad weather are already factored in here and are not at the expense of the safety of your furniture and other possessions.